Kenya Burget Car Hire is the best for the first-timer.
Are you renting a car for the first time in Kenya?
Kenya Budget car hire; Are you hiring a car in Nairobi, Kenya, for the first time? Then, relax in the expert hands of our team to help you plan your 4×4 car rental and ensure your Kenya car hire is not only exciting but also as safe and comfortable as you desire.
Our Kenya Budget car hire reputation is on our national car hire service always strives to offer complete satisfaction and all-inclusive in every way. For first-timers, the Nairobi Kenya car rental service will get access to and from the Nairobi airport.
Several car rental companies are willing to rent the car independently. However, drivers are available on request.
There are advantages:
Freedom to drive at any time
Privacy on movements
No driver cost.
Disadvantages:
Though GPS is everywhere, some Kenyan roads still need to be added to the map.
No problem with the parking
The driver knows well where safe or not safe.
You can safely self-drive a car in Kenya with all the pros and cons.
Is a credit card acceptable to hire a car?
Though most car rental companies accept credit/debit cards, it is advisable to have some cash. Sometimes the card machine is faulty and may not accept payment. Most foreign notes are acceptable in Kenya. Also, some other companies prefer cash. However, with Smart rentals, all is possible; cash or credit/debit card choice is yours.
So, to rent a car in Kenya, what do I need?
To rent a car in Kenya, bring the following:
A valid driving license

Valid credit card or another payment type (cash: Kenya shillings, euros, dollars, etc.)

Proof of Identity (valid passport, Kenyan ID)
To rent a car in Kenya is how much?
Economy car rental – from Sedan from US$30 or Ksh.3500 per day

Compact car rental – from Sedan from US$40 0r Kshs.4500 per day

Standard car rental – from Small SUV US$60 or Kshs.7000 per day

Standard car rental – from Big SUV US$140 or Kshs.15000 per day

Mini tour van – from US$140 Ksh.15,000 per day all, inclusive

Toyota Safari Land-cruiser – from US$250 25,000 per day all, inclusive
SEDAN CAR HIRE
If you are here for the first time, the sedan is a luxury saloon car to consider for your private business in Kenya. We know you want car rental deals, long-term car rental, cheap car hire, cheap car hire Nairobi, car hire Nairobi Airport, a quick and easy car rental process, and high-quality Self-drive safari Kenya.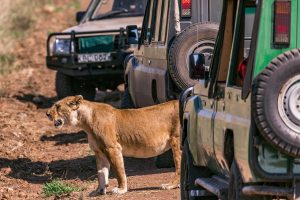 4x4 Safari Land cruiser CAR HIRE
This vehicle is the best 4x4 land cruiser vehicle for safari. Another 4wd for Kenya car hire to consider is the 4x4 safari land cruiser for car rentals. These include a Land rover defender 4x4, a Toyota land cruiser with seven seats, a Land rover Discovery or the safari van with eight seats. All these Kenya 4x4 safari land cruisers are available for hire.
To provide first-timers with the best information available in the car rental industry and the cheapest Nairobi rates. Our reliable car hire services, car rental deals, and good vehicles are only a few reasons that make our Car rental companies different from other car hire competitors when it comes to first-time hiring a car.
When you land at the Nairobi airport, we will be there for you and drop the car back.

How much are the cancellation charges?
Booking a car rental is challenging compared to booking an air ticket, especially if you are renting for the first time. If you land in a good car Rental Company, you will have a smooth transaction from the time of the booking to pick up from the airport. However, not all online companies can provide what you need. If there is a booking fee, pay a 10% deposit balance to pay on arrival as you see your rental car.
That means you are safer if the car provider will not deliver. In case of cancellation, you will only lose 10%, but a good company should refund 100% or agree on a different rate with an additional car. However, with Smart Rentals, be assured of minimal penalties, if any.
Is there gracing time when returning the car?
Car rental companies are strict about returning the car. The car hire agreement will indicate 24 hours.
If you are late returning the car, try to inform the company and see if you can get a gracing period. However, with Smart Rentals, you can get up to two hours of gracing periods and more if you have a good reason. But it is advisable to call the office to inform them that you will miss the time.
What are the first-timer hire challenges?
Access to a car hire opens up new experiences, especially if you are hiring for the first time. But acquiring one is challenging, considering many car rental companies. But dealing with Smart rentals is the best thing to come across. From your inquiry to meeting you at the Nairobi airport, you are made to feel easy and relaxed.
How much is it to hire a driver?
Though every car hire company has its set driver allowance, the standard is US$ in Nairobi and US$35 out of Nairobi.
Extraordinary experiences
It is a pleasure to serve you. relax; your car is ready.
Get in touch about rental cars in Kenya for the first time.