Economy car hire
From US$40
per day
Compact rental car
From US$50
per day
Standard car hire
From US$62
per day
SUV 4X4 rental car
From US$80
per day
Tour Van rental
Price from US$180
per day
Big SUV 4×4 hire
Price from US$149
per day
Mini-van rental car
From US$69
per day
Standard SUV car hire
From US$70
per day
SUV rental car
From US$245
per day
Compact SUV car hire
Price from US$72
per day
Small car hire
Price from US$45
per day
Small SUV rental car
From US$75
per day
Land cruiser tour rental car
From US$250
per day
Compact land lover hire
From US$150
per day
4×4 luxury SUV
From US$160
per day
4×4 SUV
From US$170
per day
Are you seeking out a commonly sought-after vehicle rental service in Kenya? 
Smart Rentals provides top-notch 4×4 car rental services at a daily rate of US$65. With Smart Rentals, you can discover East Africa without limitations. We offer the premier car rental experience in Kenya, featuring the most competitive rates from numerous reputable car rental firms.
Our vehicles are modern, dependable, and reasonably priced. We supply a comprehensive range of cars, including off-road models for excursions to Amboseli National Park, Lake Nakuru, Tsavo, Masai Mara, Turkana, and Tanzania. 
What is the cost of hiring a car and driver in various cities in Kenya? 
Choosing the services of a private driver is an intelligent choice when renting a vehicle in the city.

The typical compensation for a driver is US$20 per day, but if you plan on driving outside the city, daily rates can range from US$30 to US$40, depending on the destination.
Smart Rentals car offers car rentals with private drivers.
What is needed to be able to lease a vehicle in Kenya? 
When renting a car in Kenya, you must provide the following:
1. A valid driver's license that is up-to-date.
2. A form of payment that is either a valid credit card or any other accepted payment method, including cash payments in shillings, euros, dollars, or other currencies.
3. Proof of identity, such as a valid passport or identification card.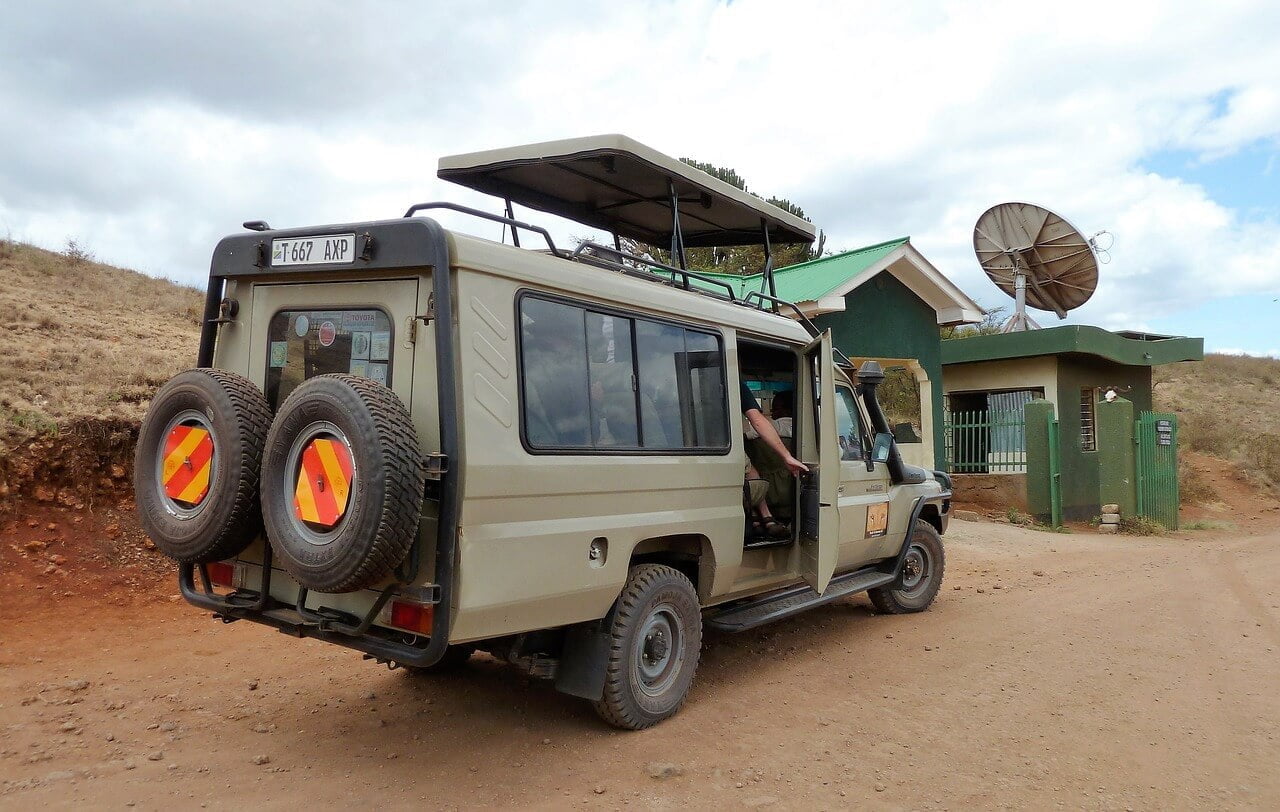 What is the affordable car rental option for a safari? 
We offer chauffeur-driven 4×4 Land Cruisers for off-road adventures at different price points.
Our Land Cruiser off-road 4×4 is available for US$210, while the V8 4×4 option is priced at US$250. For those interested in a Land Rover 4×4 camper, we have it available for US$230. 
Are you seeking the finest bargains for extended car rental?
As you search for a vehicle rental, you will encounter numerous websites.
However, there is no need to worry as you have landed on the perfect platform. Smart rentals have been offering car rental services for the past two decades and are bound to impress you with their exceptional amenities.
From the moment you initiate your rental request to your airport pick-up, their team will provide you with unparalleled customer service.
They can provide you with a diverse range of vehicle options that cater to your specific needs, considering the standard of the roads you will be driving on.
Can I rent a car for self-driving purposes in Kenya?
At Smart Rentals, there is a range of 4×4 vehicles available for self-drive hire, starting from small-sized 4WDs, 4×4 RAVs, and 4×4 XTrails, to more extensive options like 4×4 RVs, Suzukis, 4WD Range Rovers, and 4×4 Land Cruisers.
What is the price of renting a 4-wheel-drive vehicle?
The costs of various 4-wheel drive vehicles, such as the Rav4, Jeep, and Land Cruiser, vary depending on their size. The Rav4 ranges from US$70, the Land Cruiser is priced at US$150, and the Land Rover 4×4 is available from US$180. 
Can I rent a car at the airport in Nairobi?
Upon arrival at the airport, we will bring your desired 4×4 vehicle.
Can a car be rented along with a chauffeur? 
Indeed, renting a vehicle with a chauffeur to navigate the city is viable.
Can I rent a car in Nairobi and return it to Mombasa?
Indeed, Smart Rentals makes it easy to rent a car between various cities in Kenya. 
How much does a Jeep hire in Kenya cost?
Jeep will cost US$80 daily, though big jeep can cost more but affordable car hire.
What is the price of renting a Jeep in Kenya?
Renting a Jeep will be priced at US$80 per day, while larger models may be more expensive but still provide reasonable car rental rates. 
Can I reserve a rental vehicle in the eleventh hour?
Although renting a car at the eleventh hour is achievable, reserving a vehicle beforehand is recommended to prevent any letdowns.
What is the cost of renting a large SUV in Kenya? 
The rates for renting a car in Kenya vary across different car rental companies. However, if you want to rent a large 4WD., you can expect to pay USD 130 per day, USD 70 for a small 4WD., and USD 200 for a larger 4WD.
It is essential to be aware that costs may fluctuate unpredictably and without warning.
Is a camping roof tent included when renting a 4x4 SUV in Kenya? 
Rent a 4×4 from Kenya with camping gear or a rooftop tent for an additional fee. 
Is it possible to rent a camper van in Kenya? 
You can rent a camper van; feel free to contact us for additional information.
I need a 4wd car with a driver.
We offer the rental of various 4-wheel drive vehicles, including a Jeep, Rav4, Land Cruiser, and Land Rover with a driver. The fee for the driver in the city is US$20 per day, while outside of the city, it is US$35 per day. 
Can the Rav4 be rented in Nairobi? 
We offer a diverse range of 4×4 Rav4 vehicles for rental starting at a daily rate of US$65.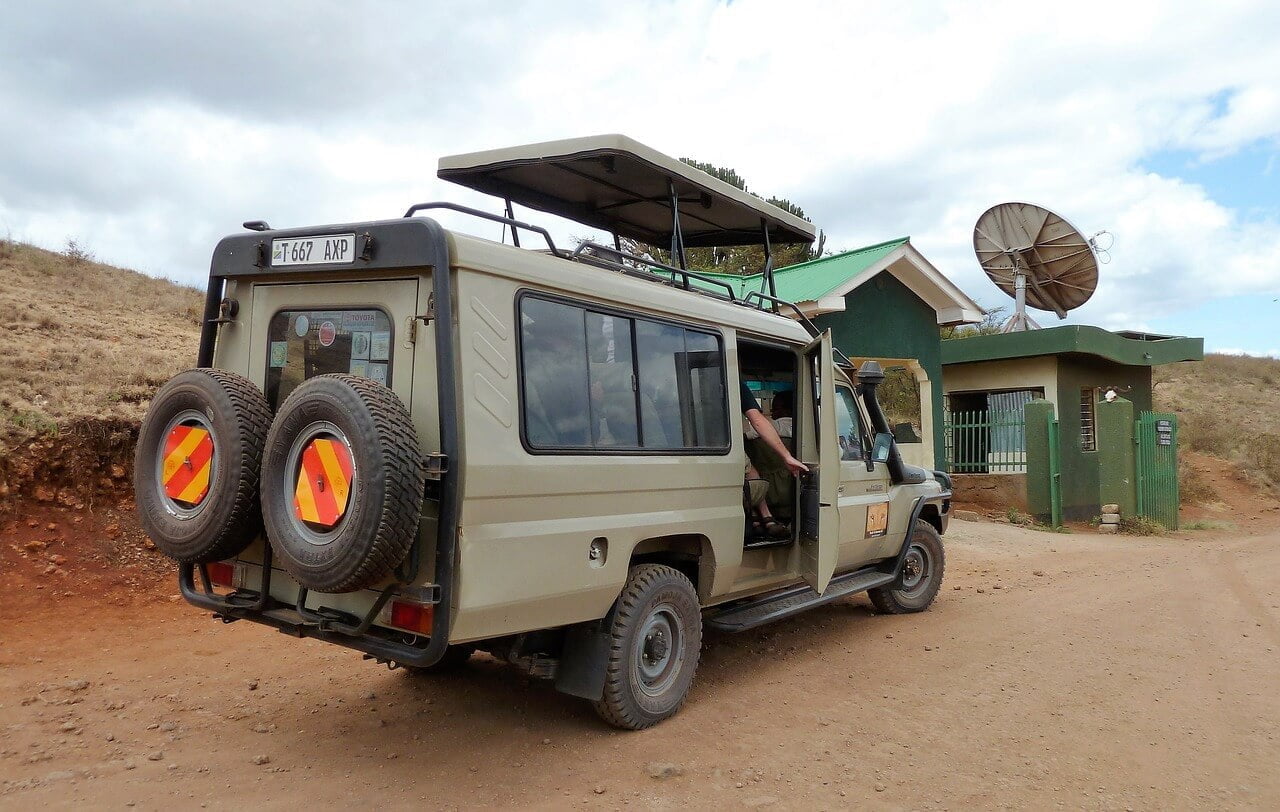 What are the Costs for transportation from the airport?
You can avail of transportation services from the airport to Nairobi National Park at a starting price of US$80 per person, while two people can travel at US$60 per person.
Similarly, for transportation to and from Maasai Mara Park, the starting cost is US$500 per person, and two people can travel at US$350 per person.
However, the entrance fee of US$43 in Nairobi Park is not included in these prices.
Also, the cost of Masai Mara Park transportation starts from US$80.
A set of instructions on navigating through the roads in Kenya, emphasizing driving safely.  
Do not fall for deception from individuals attempting to flag you down and falsely claiming your vehicle is defective.
Checking the status of vital components such as engine oil, coolant, and spare tires every morning is crucial.
Despite exceptional fuel efficiency in our vehicles, petrol prices are steep at around Kshs.180 per gallon.
Adhere to the prescribed speed limit while driving.
Take care when driving through rural areas where children may play near the road. 
Mombasa Airport and City,
airport 
Nakuru 
Kisumu town
Thika town
Eldoret town
Smart rentals come in handy by meeting you at the airport and escorting you to your destination in the city.