Self-drive car hires in Kenya.
What is the best car hire in Kenya deals?
Our self-drive car hire company is a collective of unique modern cars striving to give the best rentals in Kenya. We have the best deal 4×4 at US$65/day
Before getting a self-drive car hire in Kenya, what do I have to know?
Kenya is in East Africa and home to over 50 million citizens and non-citizens. Nairobi, the capital city of Kenya, is a city that seems not to sleep. Located at the equator, Kenya can experience a scorching climate. Driving in Kenya allows you to explore what Kenya has to offer.
The advice from our reservation desk:
At several points in Kenya, some criminals stand to warn you of oil coming out of your car, do not stop, proceed.

If you happen to stop, they will pour oil down and convince you that the vehicle is faulty; please do not stop.

Check if the self-drive car is mechanically ok.
Take a photo of the vehicle from scratches.
Kenya is a developing country, and criminals will try to trick you always; please do not entertain strangers.
If you need to ask, enter a fueling station, you are safer there.

Make sure the vehicle is locked when packed or driving.

Pay the parking fee.
How is it safe to hire a self-drive car in Kenya?
Kenya is considered safe to rent a self-drive car compared to other African countries, however safety like many other developed countries in the world, Kenya is not exceptional thus:
Keep the car door and windows locked at all times.

Do not leave valuables in the car.

Ignore people standing along the highways trying to stop you

When the vehicle is parked in town, pay the town council fee.
Before getting a self-drive car hire in Kenya, what do I need to know?
If you are planning to rent a self-drive car in Kenya, bring the following:
A valid driving license

Valid credit card or another payment type (cash: Kenya shillings, euros, dollars, etc.)

Proof of Identity (valid passport, Kenyan ID)
Can I hire a self-drive car in Nairobi?
Yes, you can hire a self-drive car in Nairobi, a sedan, 4WD Rav4, land cruiser Prado and 4×4 SUV, which you can drive throughout Kenya. Smart budget car hires Kenya & Nairobi car rental offers new brands of vehicles which we book for you online at a reasonable offer. In addition, we have sedans, small SUVs, and more.
To rent a self-drive car in Kenya costs how much?
Economy self-drive car hire in Kenya – Sedan from US$30 or Ksh.3500 per day

Compact self-drive car hire in Kenya – Sedan from US$40 0r Kshs.4500 per day

Standard self-drive car hire in Kenya – from Small SUV US$60 or Kshs.7000 per day

Classic self-drive car hire in Kenya – Big SUV US$140 or Kshs.15000 per day
Where to hire a self-drive car in Kenya?
Several self-drive cars hire companies in Kenya from Nairobi Airport to the city center. Some companies offer 4×4 vehicles only while others provide sedans, but you can get your preferred self-drive car hire with Smart car hire.
To hire a self-drive Sedan in Nairobi costs how much?
Though self-drive car hire in Kenya prices differs depending on companies, a Rav4 will cost US$65 daily.
To hire a self-drive Rav4 in Kenya costs how much?
Though prices differ depending on companies, a Rav4 will cost US$65 daily.
Can I pay someone to drive me to Kenya?
All rental companies in Kenya provide private drivers with extra charges of US$20 per day around Nairobi and US$ 35 out of Nairobi.
Transfers from Nairobi Airport
To and From Nairobi Airport to Nairobi National Park  from US$80 per person two pax US$60
To and from Nairobi Airport to Maasai Mara park from US$500 per person, two pax US$250 per person
Excludes entrance fee in the park US$43 Nairobi park US80 Masai Mara park
Smart rentals is a trusted self-drive car rental service provider in Kenya. Book your self-drive car with us and enjoy the inclusions we give to our clients. With a self-drive car hire, you can quickly move around Kenya's cities and the outskirts of Kenya. Kenya is a safe country though being a developing country, it has all the challenges which accompany any developing country. We give you all the tips and advice before starting your self-driving car; if you need a driver escort, a baby nanny, a GPRS, or a baby seat, book in advance to avoid disappointments.
Need a self-drive car  in Kenya?
Smart Rentals will offer you the best deals. A 4×4 car rental 4X4 AT us$65/DAY
Can I pick up my self-drive car at Nairobi airport?
Once you book your self-drive car, the driver of the Smart rental will deliver the vehicle at the airport and drop you and your vehicle at a hotel or apartment in Nairobi.
Can I get  Nairobi airport  transfers?
All client who books a car with Smart Rentals is a VIP. So you will enjoy free pick-up from the airport to your destination in Nairobi. But if you only need a transfer, we charge US$30 sedan, US$50 mini-van, and US$80 big van.
Transfer from Nairobi Airport to  Kenya  National Parks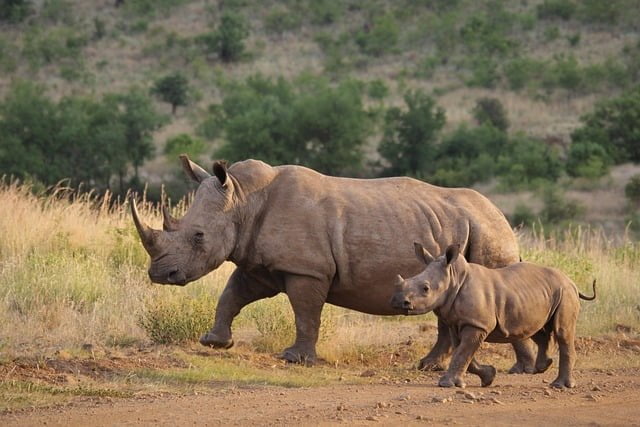 If you would like to visit 

Nairobi National Park

 from Airport, it is only 10 miles from Nairobi Airport. It will take four hours inside the park. The park is home to many wildlife found in Kenya parks; only the elephant is an absentee.

If you have booked your flight from Nairobi to 

Masai Mara or any other National Park

 and have yet to book your safari in the park, Smart rentals are here to help. Also, if your lodge booking includes the safari drive but does not include the transfer to the park, we are here to help. Click our booking button, and you will get an answer to your transfer within two hours.

 
Self-drive cars & Off-road cars in Nairobi, Kenya
The car rental experts are awaiting your call for advice on your ideal car hire in Kenya.
Self-driver car hire Mombasa
Self-drive car hire Kisumu
Self-drive car hire Nakuru
Self-drive car hire Thika
Self-drive car hire Eldoret
Self-drive car hire Ukunda