Car hire in Kenya Nairobi 4x4
All about car rental in Nairobi, Kenya
Booking a car rental in Nairobi, Kenya, can be challenging. Therefore, we are considering many online Kenyan rental companies. Our leading car rentals in Nairobi, Kenya, is the fast and most efficient online car rental service and very competitive quotes from the best hire Kenya companies. However, other rental places include airports and railway stations.
When you arrive in Kenya Mombasa or Nairobi airports, the last thing you want to do is hang around at the airport rental desk trying to hire a car. That is why it is sensual to have arranged your car hire in advance so that when you arrive at Mombasa or Nairobi airport, you pick up your car without the hassle.
Book your self-drive car with the best rental car services in Kenya. Reserving your favorite car hire at your preferred location is straightforward without hidden surprises.
rentals 4x4 SUV in Nairobi
Rent a 4x4 SUV in Nairobi. Vehicle features of this 4x4 car rental for rental in Kenya include Power Steering, Radio CD, Air con, and TDI/TD5 Petrol. If equipped, it comes with a Rooftop Tent. This car can comfortably fit four adults, four large and four small bags, and in a petrol full tank, it can travel up to 500 miles. Hire Toyota Prado in Kenya.
Rav4 for hire in Nairobi
A RAV4 is a small SUV four-wheel drive car for car rentals in Kenya and is best for luxury and off-road; when equipped, it can accommodate four people, four medium and four small bags. While on a petrol full tank, it can drive up to 500 miles.
Hire a sedan in Kenya
The Sedan is a luxury saloon car hire in Kenya to consider for your private business in Kenya. We know you want car rental deals, long-term hire, cheap hire, car hire Nairobi Airport, a quick and easy rental process, and high-quality Self-drive safari Kenya. The Sedan is highly recommended; however, this car is not for you if you drive off-road.
Hire land cruiser in Kenya
Land cruiser is the best sizeable 4x4 vehicle for safari. Another 4wd for car rentals Kenya car hire to consider is the 4x4 safari land cruiser for car rentals. These include a Land rover defender 4x4, a Toyota land cruiser with seven seats, a Land rover Discovery or the safari van with eight seats. All these Kenya 4x4 safari land cruisers are available for hire.
What do you require to rent a car in Kenya?
Are you planning to rent a car in Kenya? Come with the following:
A valid driving license

Valid credit card or another payment type (cash: Kenya shillings, euros, dollars, etc.)

Proof of Identity (valid passport or Kenyan ID)
Car hires companies in Kenya.
As you reserve your car in car hire companies in Kenya, be assured that you will enjoy peace of mind. Inquire if a driver, child seat, nanny, or other extras are available. These requirements should be communicated to you by the car hire company before arrival in Kenya. Whether you need a safari or business car, VIP greets, or meet at the airport car, do not hesitate to contact the car hire company for all your worries.
Most rental cars come with a free mileage offer and GPS on request. In addition, the hire can add extra LDW and personal accident insurance to the comprehensive insurance cover for complete peace.
With a 4×4 SUV, rav4, land cruiser, van, land rover, jeep, or sedan car rental in Kenya, most car hire companies will allow you to drive around Kenya without restrictions; however, some companies do not allow vehicles beyond Turkana, and Lamu Delta unless with prior arrangements.
Most car hire companies have an online booking form you will fill out and communicate with them directly; however, some have an online chat. Most car hire sites' booking forms are easy to use and have several car selections.
A standard Sedan will cost US$30 per day, while a compact Sedan will cost US$40
Economy car rentals
From US$40
per day
Big SUV 4×4 hire
From US$149
per day
SUV rentals car
From US$245
per day
Land cruiser tour rentals car
From US$250
per day
Compact rental car
From US$50
per day
Tour Van rental
From US$180
per day
Compact SUV car hire
From US$70
per day
Compact land lover hire
From US$150
per day
Standard car hire
From US$62
per day
Mini-van rental car
From US$69
per day
Small car hire From US$45
per day
4×4 luxury SUV
From US$160
per day
SUV 4X4 rental car
From US$80
per day
Standard SUV car hire
From US$65
per day
Small SUV rental car
From US$60
per day
4×4 SUV
From US$170
per day
Relax in the experienced hands of our car hire Kenya experts, who advise on the 4×4 hire you need and ensure that your Kenya car rental is safe, fast, exciting, and comfortable as you desire.
Cheap car hires in Nairobi.
Organizing to rent a car at the airport can be stressful for any traveler. Kenya Smart rentals can relieve your worries and let you look forward to your holiday or business by giving you peace of mind. Reserve your rental car in Kenya; we assure you have all the details you require regarding your car hire in Kenya without hidden extras.
1 Kenya Car hire rentals city and airport locations
2 Variety of modern Kenya vehicles
3 Competitive Kenya car hire rates to fit your budget
4 Nairobi Kenya car hire rates are all inclusive
5 Other additional costs are specified
6 Our Kenya car hire has no hidden extras
Car hires Kenya companies opening hours.
Most cars hire companies open from 9 am to 5 pm; however, some are open 24 hours. Rental car pick-up can be at Nairobi International Airport and Moi International Airport. Remember to indicate the airport you intend to arrive. Also, specify the start and end of the rental dates. Depending on the vehicle you hire, some hire companies have the best and most discounted car hire rates for more days' rental. A copy of your air ticket is necessary for timing purposes.
Kenya's car hire reputation is on the personal touch the company gives to all car hire clients. Always offer complete and unique advice all-inclusive in every Nairobi Kenya car rental service, with no hidden extras.
Airport rental car 
Airport transfers
Airport rental desk
car drop and pick up
escort out of town
Meet and greet car hire
Child seat car
Nanny hire services
Escort rental services
Self driver hire
Wheelchair rental
Special hire
Camping hire
Safari 
Business
Car and driver hire Kenya.
Who knows Kenya than Kenyans themselves? If you are in Kenya for the first time, consider hiring a driver for your entire time of car rental in Kenya is recommended. Most car rental companies have drivers available for hire.
Self-driver car hire in Kenya
After arriving at Nairobi airport, every traveler looks forward to arriving at their destination as soon as possible. Arranging car hire at the airport would be the last idea.  Many rentals have hidden extras, do not be surprised few car rental companies will mention everything. Smart rentals have no hidden surprises and will guide you through every step of your booking.
Kenya Airport VIP transfers
Smart rentals come in handy by meeting you at the plane door, helping with Airport transit, or meeting and assisting with facilitation while a Smart driver will escort you to your destination in the city.
Nairobi Airport to Kenya Park Transfers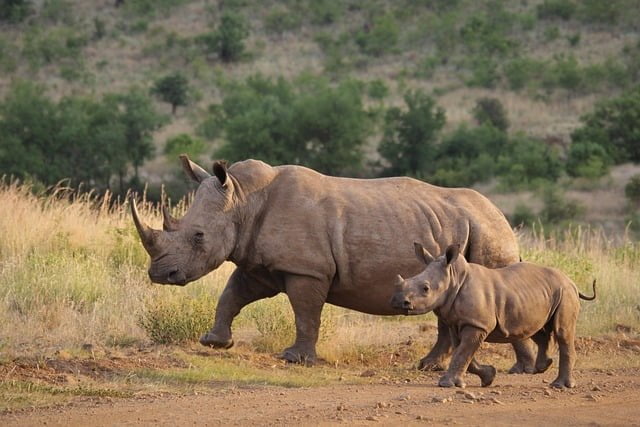 If you would like to visit the

Nairobi National Park

 from Airport, it is only 10 miles from Nairobi Airport. It will take four hours inside the park. The park is home to many wildlife found in Kenya parks; only the elephant is an absentee.

If you have booked your flight from Nairobi to 

Masai Mara or any other National Park

and have yet to book your safari in the park, Smart rentals are here to help. Also, if your lodge booking includes the safari drive but does not include the transfer to the park, we are here to help. Click our booking button, and you will get an answer to your transfer within two hours.
Nairobi Airport transfers
To and From Nairobi Airport to Nairobi National Park  from US$80 per person two pax US$60
To and from Nairobi Airport to Maasai Mara park from US$500 per person, two pax US$250 per person
Excludes entrance fee in the park US$43 Nairobi park US80 Masai Mara park
If you have set your budget for car hire in Kenya, Talk to our car rental experts, who will be with you from your first inquiry to meeting you at the airport and escorting you out of town. So enjoy some of the benefits courtesy of Smart rentals Kenya.
cheap car hire in Nairobi
Reservation car rental experts are just a call away for advice on the ideal car for your budget and needs.
Smart Car hire's philosophy is to provide information to car rental in Nairobi customers, with good service, competitive rates, and modern cars. In addition, advice on the best car rental company in Kenya who are reliable with the best car hire deals. These are only a few reasons we differ from our car rental review provider:
The best deals on 4×4 rental cars in Nairobi companies.

Long-term rental car discounts and the best car rental rates companies.

Cheap hire car in Kenya Nairobi companies, allowing you to explore Kenya without restrictions.

All our Nairobi Kenya rentals company include unlimited mileage.
We are committed to meeting your rental requirements information.